Driving Lessons Ashbourne
FINALLY...THE BEST DRIVING LESSONS Ashbourne HAS TO OFFER
We think learning to drive should be fun and stress free. There most definitely should be no yelling involved. It's our responsibility to make sure you are comfortable behind the wheel. Our driving instructors are trained beyond the normal requirements to ensure you get only the best. Driving instruction is about listening and responding to your needs. In the end that is what being a driving instructor is all about. You, your needs and affordable quality driving lessons in Ashbourne.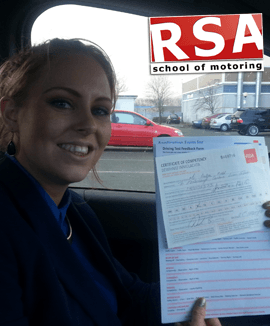 WHY WE SAY WE ARE THE BEST DRIVING SCHOOL IN Ashbourne
Years of experience has taught us that all students drive at different levels and have bad habits to fix. So you get the most out of each lesson we've trained all our instructors on how to quickly profile you so that you work on the areas of your driving that need the most work.
Another thing we see a lot is students coming back for a follow up lesson having forgotten much of what was covered in the lesson before. Which is why we created our own unique training guides and tutorials to support you throughout your driver training.
We have seen students consistently process faster with the use of our home study support material. Our extra bonus training will give you the head start all your EDT driving lessons, on road rules and on the driving test. No other Ashbourne driving school offers such a comprehensive service as this.
Refreshingly Good Driving Lessons in Ashbourne
When we were in school we all had our favorite teachers, the ones that engaged us and made learning fun. And we remember the bad teachers that had no business teaching anyone. Not all teachers are made equal and that is no less a fact with driving instructors. It's not as straightforward as Googling 'Driving Lessons Ashbourne' and picking the first driving school you find. Who can you trust to give you that enjoyable and engaging experience?
You need a driving instructor with a reputation built on experience and student success. A place where students are regularly passing their driving test first time.
MEET KEITH
Keith passed his test with us. Round of applause to Keith everyone. Here are some details of his test...this is just a small representation of the detail we go into when helping our pupils pass the test and how our past pupils feel about their experience with us.

Keiths Review
★★★★★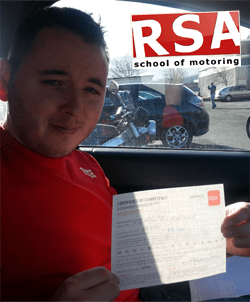 "I contacted RSA School of Motoring a week prior to my driving test and had 2 lessons and also a pre-test on the day of my driving test. The advice I was given and things I learned from RSA is fantastic, I was put right at ease and given great confidence for the test and needless to say I passed!!!! I would highly recommend RSA School of Motoring to anybody applying for their driving test."
View Keiths Google Review
Keith After His Driving Test
Keiths Test Route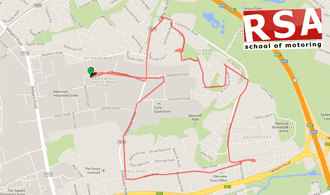 RSA School of Motoring have the exact reputation for student success we have been talking about and we have the verified testimonials to show it. So if you need driving instruction you would be getting a head start choosing us. Read on to find out why.
Most of our students fall under one of the following. Either you have your EDT done and need to prepare for the driving test. Or you are a total beginner and need to start or finish off your Essential Driver Training.
What's the difference?
Essential Driver Training: What is it?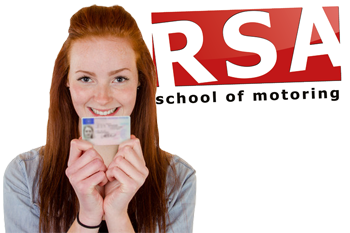 EDT Driving Lessons Ashbourne
It is an depressing fact that Ireland is among the worst countries in Europe for road deaths and accidents. In an effort to control these stats the Road Safety Authority introduced a new and mandatory training initiative for new drivers. The Essential Driver Training or EDT.
The EDT syllabus requires that 12 structured driving lessons have to be completed, stamped and uploaded to the RSA website by a registered ADI.
In an attempt to reduce crashes and fill the evident driving skills gap that many new motorists were lacking, the 12 lesson syllabus was developed.
That's the 'whats' and 'whys' of the EDT. For more on the EDT click here
Preparing for the Test in Ashbourne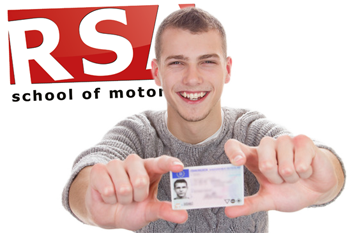 Pretest Driving Lessons Ashbourne
First you must master the rules of the road, the road signs and skills involved to control a car safely. Then you must master the conditions of the driving test and understand what to expect. The test is your chance to show that you are safe enough to drive unaccompanied. As with any exam you have ever had to sit, 80% of passing the driving test is achieved well before the day of the test with proper preparation.
If you haven't done any preparation for your driving test the your are in the dark and being in the dark can cause a lot of fears to rise up. Fear can distract even the most experienced of drivers. So it makes perfect sense that we have to shine a light in the dark, eliminate the unknowns and the anxiety. Which is precisely what our pretest driving lessons will do.
Our tried and tested pretest training packages have been developed to specifically help you overcome your nerves and come out with a deep understanding on what will happen on test day.
We're not in the business of gambling on your success. Our pretest training fully simulates the 4 different stages of the driving test and fully prepares you for the way the tester will talk to you and how they mark the test sheet.
When we share this knowledge and understanding with our students it is like giving them all the answers to an exam before they even know the questions. Which is why so many of our student pass first time. That means less lessons and less expense to you.
Read more about our pretest driving lessons here... or call us now to book your pretest package.
Our Meath Instructors cover the following test centres
FAQ: Our Services
Do you offer Driving Lesson Gift Vouchers in Ashbourne?
We certainly do. And when it comes to gift ideas, a driving lesson gift card has to be one of the greatest there is when it comes to changing the life of a young adult. Make someones day extra special with a Driving School Gift Voucher from RSA School of Motoring.
Do you do Automatic Driving Lessons in Ashbourne?
What self respecting driving school doesn't offer automatic driving lessons in Ashbourne? We can offer all our students driving lessons in automatic or manual dual controlled vehicles anywhere in Ashbourne. Book your automatic driving lessons in Ashbourne now.
Female Driving Instructors
Do you want to do your Ashbourne driving lessons with a lady instructor? Your wish is our command. You can take your essential driver training or pretest lessons with one of our female driving instructors. Just give us a call to book in.
Can you collect me from my Home?
Of course. We understand that young people these days live very busy lives so as part of our service we include free pick up and drop off from your Ashbourne home, college or place of work*.
Teaching you to drive would be our absolute pleasure. Go on... give us a call now and let's get you booked in for your Ashbourne driving lessons today. You'll glad you did.