FINALLY...THE BEST DRIVING LESSONS MEATH & NORTH DUBLIN HAS TO OFFER
WELCOME TO RSA SCHOOL OF MOTORING MEATH

Driving Lessons Meath : Driving Lessons Navan : Driving Lessons Finglas : Driving Lessons Dublin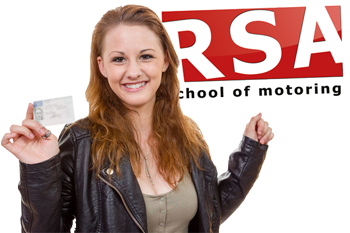 It's time that you got your driver's license because that's part of living life to the full in Ireland. Of course, the big question, with there being so many driving schools in County Meath, is which one can you trust with your money.
One way to dredge up a pile of possibilities is to Google phrases like 'Driving Lessons Navan' or 'Pretest Lessons Finglas'. It's almost impossible to decide from the list of results you will find. You have to dig deeper to discover which one offers the best Meath driving lesson. Read on here, and we'll give you reasons to consider us.
WHY WE SAY WE ARE THE BEST DRIVING SCHOOL IN MEATH COUNTY & NORTH DUBLIN
Well not us actually, because that would be presumptuous! We'd prefer you focus on the testimonials and references provided by our many students who all passed their Meath driving test after we trained them to drive safely. Our track record is our other witness.
Our services
Essential Driving Training Meath
The EDT syllabus! The driver training course almost all beginners have to tackle. 12 compulsory lessons laid out by the Road Safety Authority. Addressing all aspects of driving from progression management to driving calmly, the program aims to provide all the required skills to be a safe and competent road user . If you have to do your Essential Driver Training, we can help you get it done fast.
Automatic Driving Lessons Finglas
Automatic cars are becoming ever more popular. Here's the facts, without having to worry about gear controls you can focus on aspects of your driving like correct positioning and driving safely through traffic. And of course choosing to learn in automatic is a great option for those that are struggling with gear changes or simply are not interested in having a full manual licence. We run automatic lessons all across Meath. Call us now.
Pretest Driving Lessons Navan
You have done the hard part. Your Essential Driver Training is complete and your driving test your driving test date has arrived. It's an anxious time but as Dublin's leading pretest driving school specialists we are the only realistic choice when it comes to test preparation. We're proud of everyone thats passed the test with us. Read more of our reviews.
Female Instructors Meath
In the not to distant past finding a lady driving instructor was challenging. We're pleased to say that in these modern times taking your driving lessons with a lady driving instructor is now common place and becoming a more popular choice especially amongst young, nervous lady learner drivers. We have lady driving instructors all over Dublin ready to help you.
Modern Dual-Controlled Vehicles
Imagine turning up to your first driving lesson and seeing a beat up old banger. You'd know straight away that learning to drive in that would be tough. Our fully insured dual-controlled cars will guarantee that you get the very best driving lesson experience in Meath. RSA School of Motoring Meath has you covered.
Driving Lesson Gift Vouchers Meath
It ain't cheap getting on the road. Driving lesson costs for students can be a real burden to bear. So it makes a lot of sense to us to offer our driving gift voucher scheme so you can help that special someone. There are rarely gifts that can change someones life but giving someone driving lessons is one of them.
FAIR ENOUGH. BUT HOW CAN I BE SURE YOU CAN HELP ME TOO?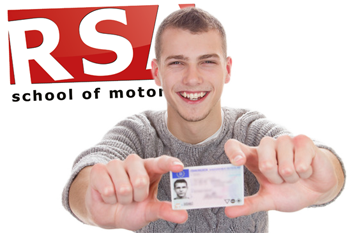 We're glad you asked because we present the most comprehensive safe driver training anywhere. And that's important because the government inspector expects a well-rounded student. Unlike some others, the RSA School of Driving offers all of the following modules as standard included in the basic charge and you won't get better than that!
YOUR CHOICE OF WHERE TO TRAIN – Our approved instructors are mobile. They'll meet you anywhere you want and drop you back there at the end of the lesson.
YOUR CHOICE OF GEARBOX TOO – We train you in a car with the same gear change as the one you are going to test in. If you change your mind, we'll change our car.
THE BEST ESSENTIAL DRIVER TRAINING – You have to pass not one, but four different tests. That's why we include every possibility you might need on the day.
THAT'S NOT ALL – WE PRE-TEST TOO – Many students fail because they are not mentally prepared for the test. We make sure you are by simulating the test on the road.
WE EVEN HAVE AN EASY PAYMENT PLAN - You can play us by instalments one module at a time. If your cash gets tight a friend can even pay for you with a voucher.
That's just a short summary of our very comprehensive safe driving skills program. We have an extra, optional motorway driving module if you're interested available at a special fee. We recommend you consider this if you want training beyond what the government requires.
WHEN YOU PREPARE THE RSA WAY, PASSING GOES MUCH SMOOTHER
When you think about it carefully, this all makes sense. Not all teachers at any school are as good and the same goes for approved Meath driving instructors. Searching on Google and choosing the 'Meath driving school' or 'get a driving licence in Meath' result that's top of the list reveals a huge hole in the system. A high ranking is not an indication of top quality. In fact it could mean the opposite!
So you need to dig much deeper on all the sites you visit, and we invite you to do the same right here. We can teach you to be a safe driver. Our students pass the test. Check out their testimonials. We may not have the fanciest graphics, but then what were you looking for when you came here. Not all driving schools are as good when it comes to training.
Let's fast forward for a moment. You have completed your advanced driver training with us. You have passed our simulated government test. You are feeling good, and this is what's ringing through your mind.
TOMORROW I'M GOING TO DO MY DRIVING TEST AND PASS!
Hold it a moment there, we hear you say! How do I know I'll pass with you? You read this far and it's time to reveal our secret method. We teach you to think and behave the way the driving examiner does. That way they like you, and you pass. It's as simple as being able to do the following the unique RSA School of Motoring way …
THINK AND BEHAVE LIKE YOUR DRIVING INSTRUCTOR ON THE ROAD
KNOW THE TESTING ROUTES A MEATH DRIVER EXAMINER USES
INSTINCTIVELY KNOW WHAT THE EXAMINER IS LOOKING FOR
WORK AROUND THE COMMON TRICKS AND TRAPS THEY BUILD IN
Passing a driving test is a matter of understanding the situation and knowing how to drive safely naturally. We cover both but do the others?That's the question you must decide.
SO NOW YOU KNOW WHY OUR STUDENTS CALL US BEST IN MEATH
We touched on the psychology of the situation previously when we spoke about getting into the examiner's mind. We also understand a driving test can be intimidating, but then that's often true of everything we do first time around. Our solution is to take our time and give you lots of opportunities to practice.
We have a proven method that will give you knowledge, safe driving skills and calm confidence. This is all you need to pass your driving test and get your license! Don't believe people who say you need more.
SO THAT'S WHY THEY CALL YOU THE BEST DRIVING SCHOOL IN MEATH
That's right! We view a driving test as an exchange between two people, namely the applicant and the examiner. We discussed the importance of the tester's emotions earlier, and why it's vital they feel good about the encounter.
You also need to be calm and cool. That way, you create the right impression and follow through with a relaxed driving performance in which you carry off everything in style! You may not think this possible now. It will be, when you complete our training and get top marks in the pre-test examination. Your friends will soon agree that:
YOUR SAFE DRIVING IS THE PROOF THE RSA SYSTEM WORKS
Knowing how to drive safely is the right start and our ADI instructor will teach you how to do that. However just like exams at school you also need to know how to read the question, and how to formulate the right response. RSA School of Motoring students pass in County Meath because we teach them how to do the test too. Now that's essential driver training with the professional flair you need.
First, we reveal the Meath testing circuit to you. This follows public roads although it's not signposted as such. Together, we'll drive along those self-same routes together, pointing out the features that have caused other students to fail. When we've finished practicing them, the fear is gone in the face of the self-confidence you gain.

Next, we explain all other aspects of the Meath driver licence test. Over and above the driving you also need to know the theoryand the law, what's happening under the bonnet and what to check, and how to test the controls before you drive off. No worries if you are not a tecchie type. We explain things in words everyone understands.
THE DEFINING MOMENT - OUR PRE-TEST DRIVING LESSONS
The RSA School of Motoring's driving syllabus culminates in a pre-examination that isexactly like the real thing in every tiny detail. We trained out most experienced members to act, behave and react just like the Meath driving examiner does. When you follow up with the real thing later, you may not believe how cool you feel, and how superbly well things go!
And that's what we do in a nutshell (although there's a lot more to it in practice). You had questions. We answered them. We played open cards with you and we have our student's words to back us up. The mouse is in your hand.
How many more years are you going to be a backseat passenger?
Or are you going to start learning to drive now.