Driving Lessons Tara
FINALLY...THE BEST DRIVING LESSONS Tara HAS TO OFFER
No other driving school takes the same approach as us in Tara. Our years of experience has taught us that you the student are only as good as the teacher. Striking this balance is what we are best at. All our instructors are pushed to stay on top of their game so they can deliver driving lessons that bridge the gap between theory and practice and turn our students into thoughtful, safe drivers. You will never see our instructors lose their cool.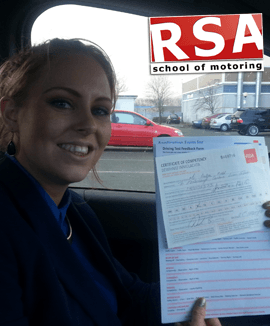 WHY WE SAY WE ARE THE BEST DRIVING SCHOOL IN Tara
Everybody has bad habits and there is no such thing as a perfect driver. We don't waste time trying to make you a perfect driver. We fix areas of your driving need the most work so you progress fast and stay safe.
This level of driving instruction is fantastic but we also feel that gaps between lessons can often slow progress so all our pupils also get free access to our online training platform to help reinforce their learning.
No other Tara Driving Schools offer free material like ours. We have seen pupils learn 3-4 times faster with our home study training. This material helps you grasp and understand those tricky areas of driving like roundabouts, night driving and your driving test maneuvers.
Refreshingly Good Driving Lessons in Tara
When we were in school we all had our favorite teachers, the ones that engaged us and made learning fun. And we remember the bad teachers that had no business teaching anyone. Not all teachers are made equal and that is no less a fact with approved driving instructors. It's not as straightforward as Googling 'Driving Lessons Tara' and choosing the first driving school you stumble upon. Who can you have faith in to offer you that fun and engaging driving lessons experience?
You need a driving school with a reputation built on experience and student success. A driving school that gets people past the test.
MEET LUCY
Lucy passed her minibus driving test. After completing our minibus training course she flew through the hour long test!

Lucy's Review
★★★★★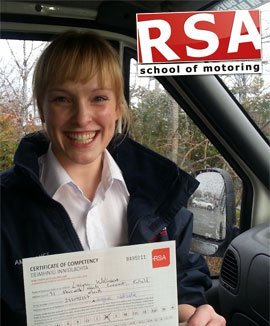 "I'm feeling really good after passing my minibus driving test. The training I recieved from RSA School of Motoring made it all possible. The routes we covered during the lessons where the exact same as those on the test. It showes because I only got two marks. I can now advance myself at work which is fantastic."
View More Google Reviews
Lucy After Her Driving Test
Lucy's Certificate of Competency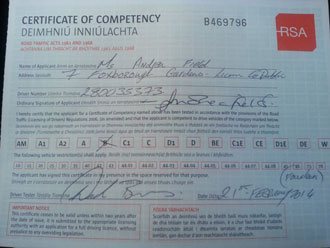 We have helped countless students pass the driving test so before you continue your search we urge you to consider RSA School of Motoring for your driver training in Tara. Let us explain to you why.
Which category do you fall under? You have an imminent driving test coming up or you want to start preparing for one before you book. Or you are a total beginner and need to start or finish off your Essential Driver Training.
So here is a little information on our approach.
The EDT: The facts?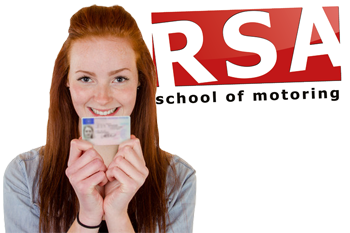 EDT Driving Lessons Tara
You may not know but many years ago Ireland had one of the worst road accident records in Europe. The Road Safety Authority had to do something so they designed a new training syllabus that all new drivers had to complete. The Essential Driver Training or EDT.
The EDT syllabus requires that 12 structured driving lessons have to be completed, stamped and uploaded to the RSA website by a registered ADI.
This 12 lesson syllabus has been designed to ensure young drivers practice vital driving skills and develop a more comprehensive understanding of road safety.
Want to know more about how the EDT works? For more on the EDT click here
Preparing for the Driving Test in Tara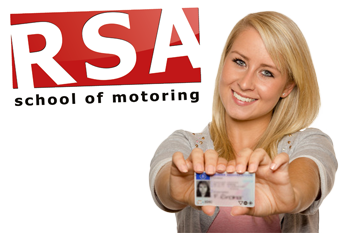 Pretest Driving Lessons Tara
Training to pass the driving test is completely different from learning to drive. You should already have the vital driving skills and road safety knowledge before applying for the test. Our Tara pretest driving lessons are designed to show you how to beat the test by understanding the conditions you will be placed under.
If you have to prepare for the driving test then your head is probably a wash with different emotions. Fear of failing, fear of nerves getting the better of you or just fear of the unknown. But with RSA School of Motoring you don't have to be afraid.
Most driving instructors will keep giving you lessons until they 'think' you are ready. They 'think' you are ready but they do not really 'know'. And they do this because they do not truly understand the driving test, how you will be graded or what areas of your driving will cause you to fail. Luckily this is not how we operate. All our instructors have been trained by ex-testers so they fully understand the driving tester and what they are looking for from you on test day.
By the end you'll understand fully the four stages of the test and understand exactly what the driving tester is looking for from you, how they will speak to you on the day and why and when the tester will mark the sheet.
Read more about our pretest driving lessons here... or call us now to book your pretest package.
Our Meath Instructors cover the following test centres
As well as the obvious we also offer the following:
Do you offer Driving Lesson Gift Vouchers in Tara?
Of course. And believe us for a young person that is dying to gain their independence there is no better gift. Change someones life today with a RSA School of Motoring Gift Voucher.
Automatic Driving Lessons in Tara
Driving automatic is becoming increasingly more popular and we are happy to say that we can offer all our students automatic driving lessons anywhere in Tara. Book your automatic driving lessons with us today.
Female Driving Instructors Tara
Do you want to do your Tara driving lessons with a lady instructor? No problem. We have female driving instructors all over Tara ready to help you complete your EDT and pass the driving test.
Can you collect me from my Home?
We want your driving lessons to be convenient and easy to do. Which is why we can start and end your driving lessons from wherever you want be it your Tara home or place of work.
So what are you waiting for? Give one of our team a call now to discuss your driving lessons. We look forward to hearing from you.
And remember choose RSA School of Motoring Tara and you will pass the test